About Us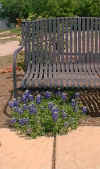 Austin's Home Store, located in Cisco, Texas, is family owned and operated by Bill and Martha Austin and has been in the Austin family over 40 years. Purchased by Bill Austin, Sr. in 1958, the store has been serving Eastland County and surrounding areas since 1912.

Specializing in unique gift items, custom flooring and quality home furnishings, the Austin Home Store offers one-stop shopping for home decorating, wedding & birthday gifts and holiday shopping. Our gift registry service and choice of gift wrapping makes it easy to give a gift that is sure to please.



Our wide variety of items gives you an opportunity to pick just the right selection for yourself, your home, your garden or that special person. Choose from fine crystal and decorative glass, gleaming brass and burnished copper, polished silver and quality pewter, butterflies and roosters, angels and crosses, antiques and water fountains. Come in and browse, if you don't see that just-right color or design, ask to see our catalogs, we are here to make your shopping experience a pleasant one.
[ Up ] [ About Us ] [ Products ] [ Antiques ] [ Flooring ] [ Gift Registry ] [ Contact Us ]